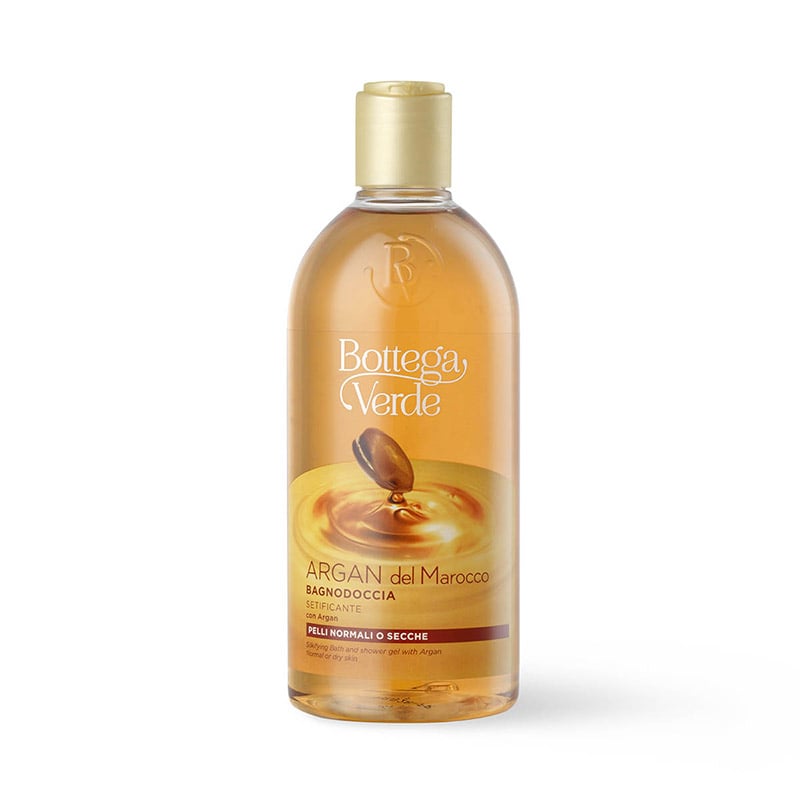 No Parabens

No Silicones

No Formaldehyde Releasers
Special Price
Argan del Marocco - Bath and shower gel - Silkifying - With Argan (400 ml) - Normal or dry skin
400 ML
No Parabens

No Silicones

No Formaldehyde Releasers
Ideal for bathing your skin in softness, this product envelops your body with its soft and creamy lather and its warm and intense fragrance. The formula is enriched with an ingredient derived from Argan oil. This is more than a bath and shower foam; it¿s a beauty treatment that enhances your skin and satisfies your senses!


Ideal for bathing in softness, it makes your skin silky smooth and envelops your body in its warm fragrance.

- Natural ingredients selected for their cosmetic properties.
- The Argan tree is native to Morocco. Its deep roots allow it to survive for a long time without water.
How to use it: rub it into wet skin and enjoy the pampering of the light, soft foam, then rinse thoroughly¿ your skin will thank you!
A floral, amber fragrance with an Oriental flavour.
Free shipping

Credit card, PayPal, or payment on delivery

Satisfaction or your money back