Allegro Natale, Dolce Inverno, Incanto della Notte: be surprised by the Limited Edition Christmas lines for a special and original gift.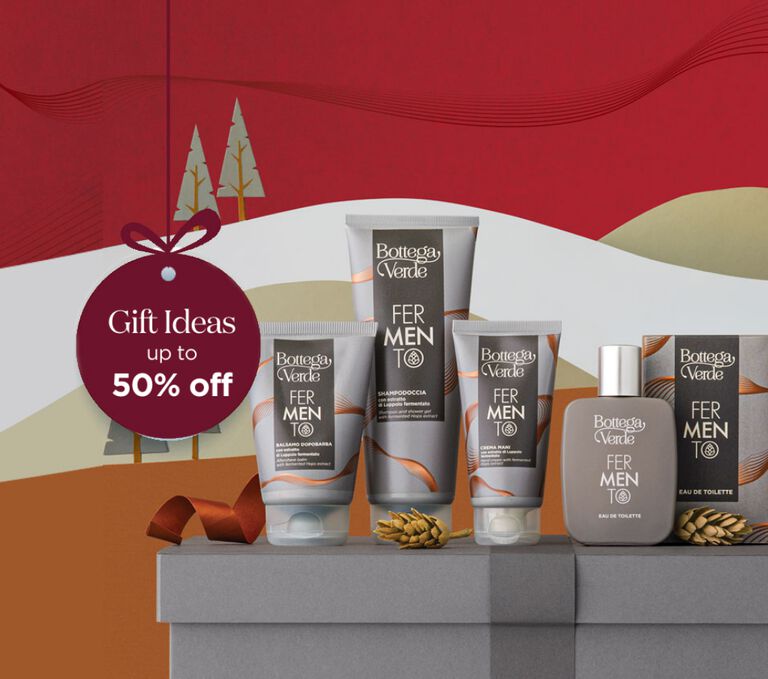 Here you'll find the answer to your every need, con with fabulous gifts for the men in your life...a sporty dad, a modern husband, a tech-crazy son or a granddad with sophisticated tastes.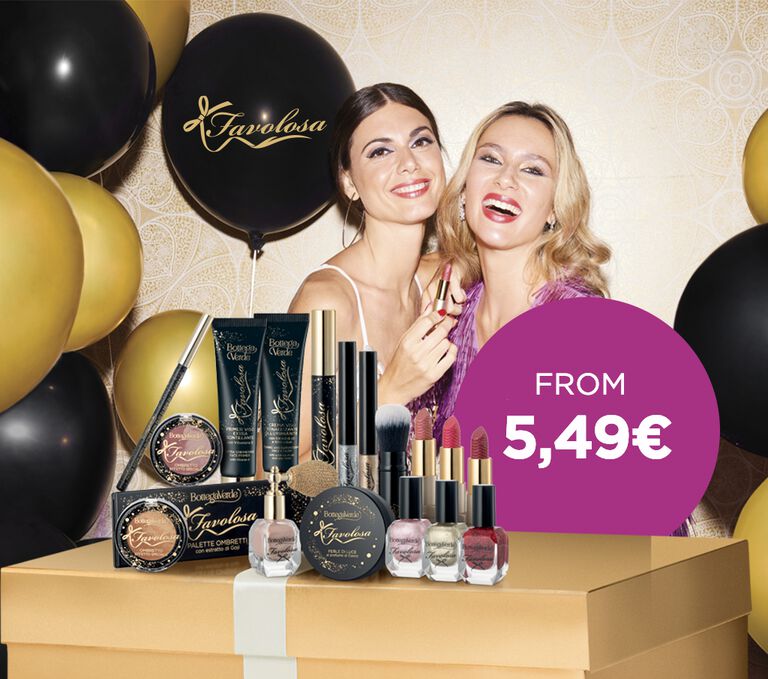 For the festive season,, light up your make-up with a touch of magic: lips as red as winter berries and ,glowing shades of gold.✨
⭐️GIFT IDEAS FOR EVERY BUDGET
Make every occasion unique, with our amazing gift ideas!
Show more
Scopri di più!
⭐️ I PRODOTTI TOP DEL NATALE
Offers valid from 11/28/2023 to 12/27/2023 unless otherwise noted.
*Offers "100 Ways to Say Merry Christmas" Valid on Christmas gift ideas from 9/29/2023 to 1/26/2024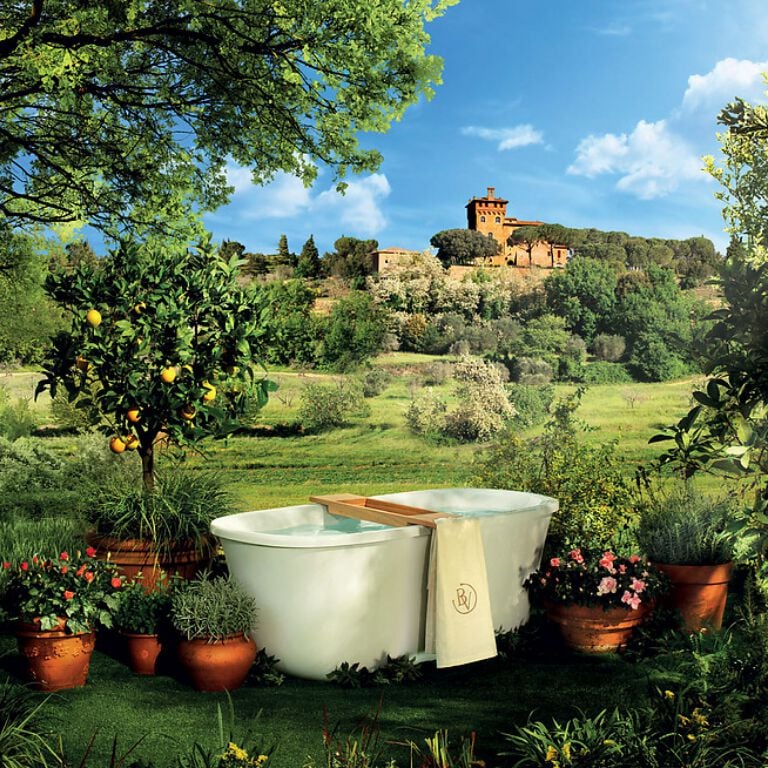 BOTTEGA VERDE
WHERE NATURE BECOMES BEAUTY

Growing
We grow the finest ingredients directly on our 300 hectares of land in Tuscany, dedicated to grapes, oil and oats.

Selecting
We select the finest active ingredients nature has to offer, travelling the word in search of unique natural ingredients.

Transforming
We say no to superfluous chemicals, taking on board nature and biodiversity in our ingredients.