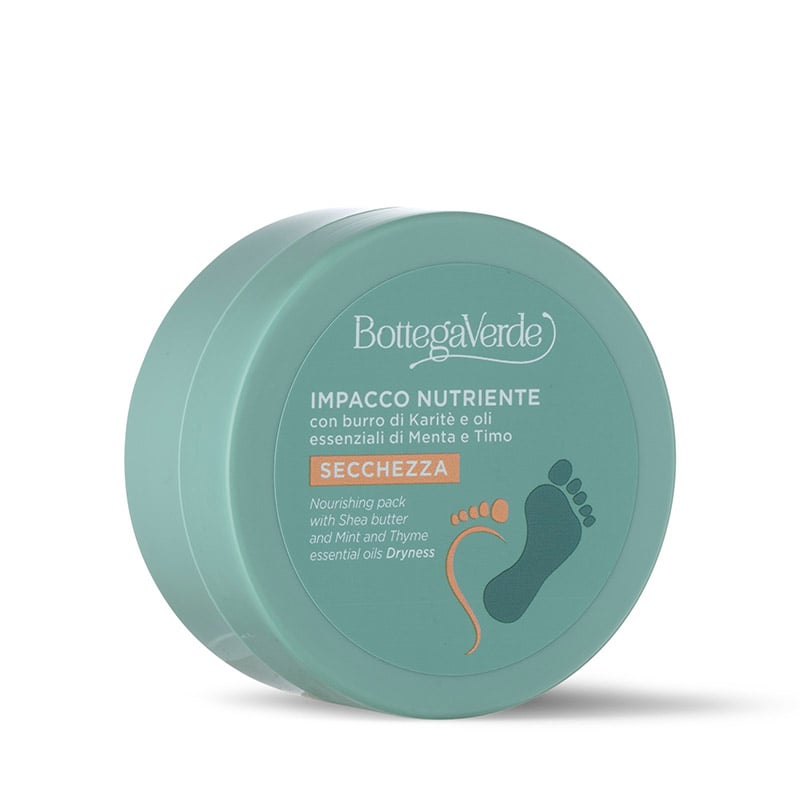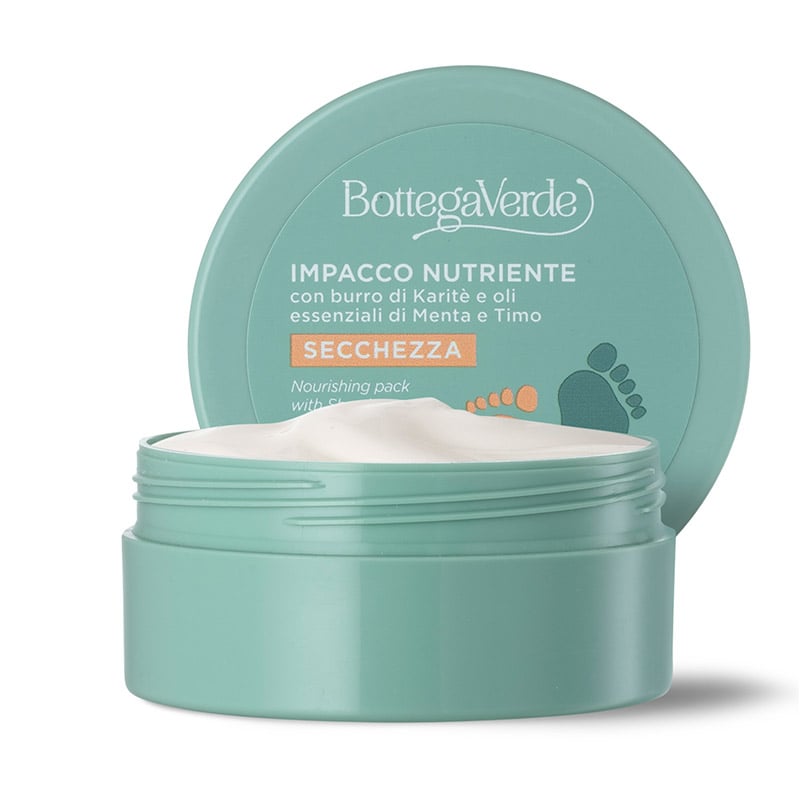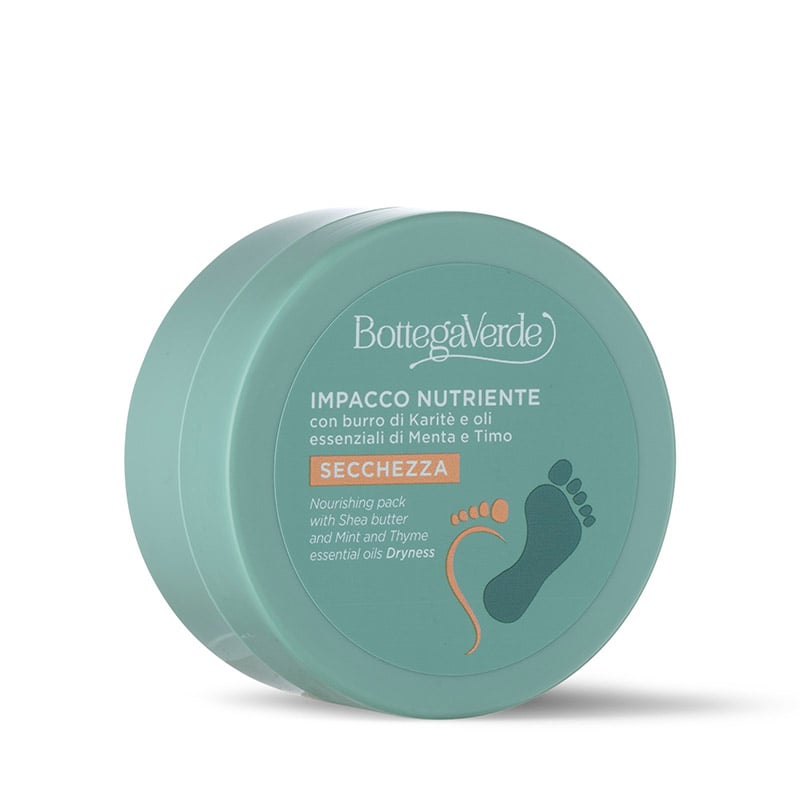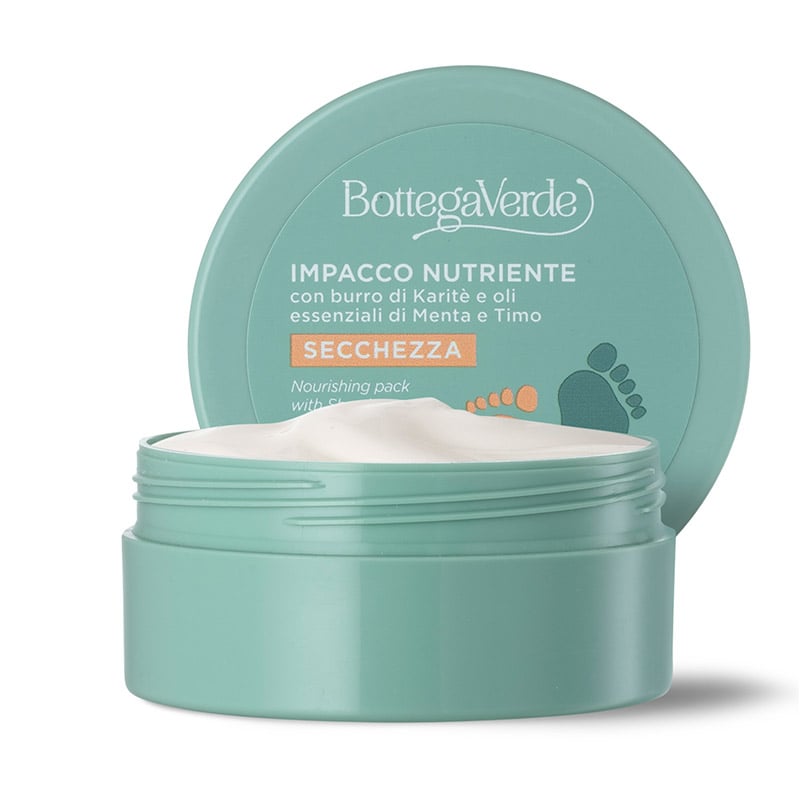 No mineral oils

No Parabens

No Silicones

No Formaldehyde Releasers

No PEG
Nourishing pack with Shea butter and Mint and Thyme essential oils (100 ml) - dryness
100 ML
-63%
€ 6,49
Price reduced from

€ 18,00

to
No mineral oils

No Parabens

No Silicones

No Formaldehyde Releasers

No PEG
This highly nourishing treatment with a rich formula combines outstanding softening and emollient properties with refreshing, deodorizing action. It contains emollient, nourishing Shea butter and Mint and Thyme essential oils, which are renowned for their refreshing and deodorizing effects. The results are noticeable from the very first times you use it, as your feet will be nourished, soft and extremely fresh!nourishing action

A highly nourishing treatment that combines outstanding softening and deodorizing properties in a single product. The Mint and Thyme essential oils have a deodorizing effect, while the Shea butter is emollient and nourishing. The results are noticeable from the very first times you use it.
Mint Essential Oil: highly appreciated for its numerous benefits, it has a significant refreshing effect.

Thyme Essential Oil: it is used in phytocosmetics for its deodorizing and refreshing effects.

Shea Butter: it is the ideal ingredient for cosmetic products with an emollient and nourishing action.

WARNING: Wash your hands after use.
How to use it: rub a generous amount of the product into clean, dry feet. For optimum results, it is best to carry out the treatment just before you go to bed at night, so that the product can be absorbed as effectively as possible while you sleep.
A balsamic fragrance, thyme and natural Menthol.
Free shipping

Credit card, PayPal, or payment on delivery

Satisfaction or your money back
-63%
€ 6,49
Price reduced from

€ 18,00

to