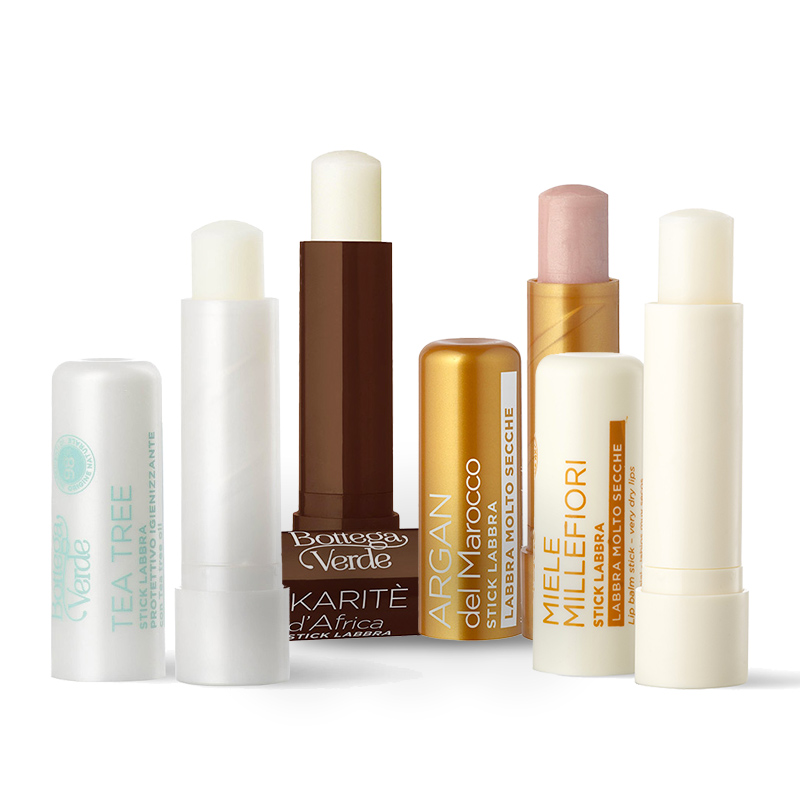 Lip stick Offer
73%
€ 10,99
Price reduced from

€ 41,00

to
The offer includes:

Karitè - Lip balm stick - nourishing and protective - with Shea butter (5 ml) - dry or chapped lips
It makes lips exceptionally soft thanks to its nourishing, emollient and protective formula with Shea butter. It can be used by itself or as a base for make-up. Keep it with you at all times for long-lasting beauty for your lips.

99% naturally derived ingredients

Argan del Marocco - Lip balm stick - emollient and protective - with Argan oil (5 ml) - very dry lips
This extremely smooth-flowing and emollient product offers long-lasting protection and softness for lips. The formula is enriched with Argan oil, which has a nourishing effect and stops lips from getting dry, to keep your smile looking young!

Miele Millefiori - Lip balm stick - emollient and nourishing - with Propolis (5 ml) - very dry lips
Emollient and nourishing. Provides instant relief to dry and sensitive lips. Formulated with Propolis, it protects the beauty of your lips in every situation.

Tea Tree - Lip balm stick - protective and hygienising - with Tea Tree oil (5 ml) - full protection
This product forms a protective film on the lips. Its specific ingredients help to prevent the accumulation of micro-organisms that are harmful to the skin. It keeps lips soft and provides full, effective protection. It contains tea tree oil, which is a natural ingredient with renowned purifying and hygienising properties.
Free shipping

Credit card, PayPal, or payment on delivery

Satisfaction or your money back
73%
€ 10,99
Price reduced from

€ 41,00

to